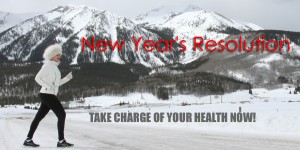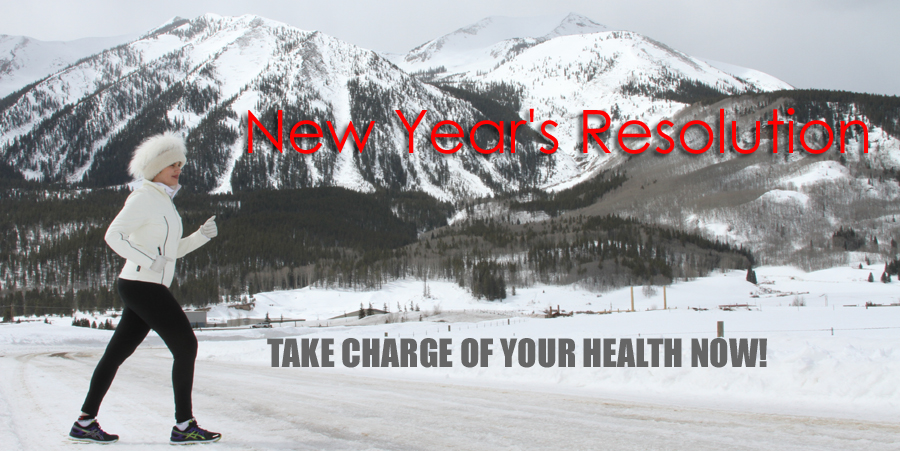 New Year, New You; right? Well it is January again, and are you wondering if you can really stick with your New Year's fitness resolutions? If getting in shape, and staying in shape is one of yours, it's probably not the first time you've tried it. I've spent a lot of my career studying why fitness programs succeed or fail and developing methods to help people succeed. So, Happy New Year, here are my Top 10 Tips to help you ward off decrepitude.
New Year New You Top Ten Tips
•  Start slowly and go at your own pace. Staying in your comfort zone separates the pain from the gain. You'll get the most benefit with the lowest risk of injury, especially if you've been inactive for some time.
•   Find the right kind of exercise for you. Choose activities you like or at least don't hate. It doesn't have to be complicated. It can be as simple as taking a brisk walk.
•   Pick a time of the day that is most convenient for you to exercise.  Try to stick with that schedule. Studies show that people who exercise at the same time every day are more likely to stick with it.
•  Before getting out of bed each day, take a moment to visualize yourself fit. Thinking of yourself as a fit person will help make it happen. Professional athletes do this daily.
•  Keep an exercise log. You'll get a feeling of accomplishment when you stick to your program and will be able to chart your progress.
Wear comfortable clothing and shoes with good support. Cotton is a breathable classic. But check out the super lightweight fabrics like cool-max that wick the sweat from your skin. When buying shoes, don't feel weird about actually exercising in them in the store before plunking down the big bucks. I can't tell you how many pairs of sneakers I have thrown against the wall before I learned this.
•   Exercise with a friend or family member. Supporting each other's efforts helps keep you on track. One of my students loves to go mall walking with her friend in the early morning at speed and then coming back later for some retail therapy.
•   Music is a powerful motivator. Pick music you love that makes you want to move. There are fitness music companies that sell CDs with popular tunes played at specific beats per minute. They'll tell you what speed works for particular types of exercise.
•   Consider professional guidance, especially if you've been inactive.  If you don't want to join a gym or can't afford a trainer, consider a beginner-level exercise video by a certified teacher so you'll see the exercises demonstrated properly.
•   Set short-term, easily attainable goals, such as doing some form of exercise two or three days a week to start.  Change your goal when it becomes too easy.
It's rare when anyone succeeds at anything right out of the gate. That's why "If at first you don't succeed, try, try again" is a classic proverb. So if you fall off the wagon one day, just climb back on board the next. And remember you're not a failure, you're a success story in progress.
Check out my New Year, New You Specials at www.mirabaiholland.com 

JOIN! CLICK ON NEW! MEMBERSHIP ON-DEMAND CLUB IS LIVE
We have two types of Membership  
EASE-IN Beginners: 
6 starter workouts to ease you in. Start with just 5 minutes – when it feels too easy click on 10 minutes, then 15, then 20, and so on until you're comfortable doing 30 minutes. When you are comfortable with 30 minutes you are at Level 1. Then try any of our Level 1 workout videos
Pumping the Prime  
Gives you an easy to do, sustainable plan of action that address the major health issues people over 50 are facing. The info and exercises you need are all there, a mouse click away. You simply check the list for the problem(s) you need to work on. One click and you've got info on your issue and several structured workout plans to choose from. Another click, and you've got 24/7access to Mirabai's exercise video library with new titles coming all the time. She's taken the guesswork out of designing your attack on age onset health issues.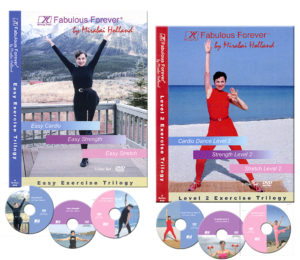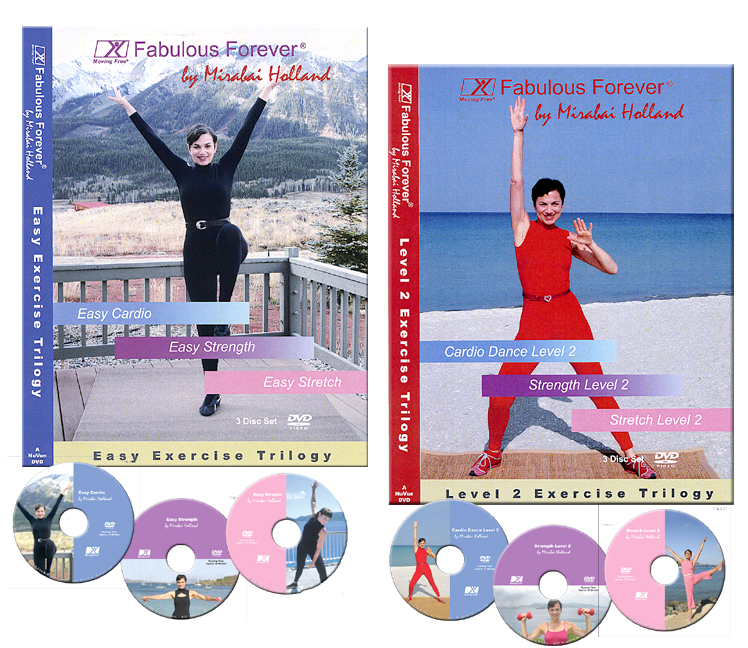 Follow Mirabai Holland on 
Get 30% off All Mirabai Holland Products
 Put in this Code at Checkout: TAKECHARGE Offer Good Now Jan 30 2019
EXERCISE SMART WITH MIRABAI HOLLAND MFA
Certified Health Coach, Certified Exercise Physiologist
TO SHOP NOW CLICK HERE