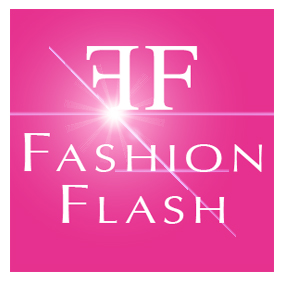 Fashion Flash is hosted today by Cindy creator of Prime Beauty blog with the latest tips and info on everything beauty for women 40+ and in their prime.
The rest of us Fashion Flash bloggers give you the best and most current tips and deals on Beauty, Fitness, Fashion and Skincare. Check us out!
Did you know Fitness equals Longevity
Research shows even moderate fitness can greatly increase your longevity.
*(See study below)
Where to begin?
If you haven't been physically active or done regular exercise for a while, it may be hard to know what to do.
Switching suddenly from a sedentary lifestyle to joining a gym in pursuit of the "hard body" fitness model is not only unrealistic for most people — it could result in injury when your body is not used to any exercise at all.
There's a better option – one without stress, one without pressure.
It's Moving Free® – a time each day you give yourself to rediscover the kind of movement that makes you feel good – that nurtures you, bringing warmth to your muscles and better circulation for a clearer mind. Without forcing yourself to fit some ideal image, you can move in your own way, spontaneously and naturally.
Physical fitness and all-cause mortality. A prospective study of healthy men and women.
Blair SN, Kohl HW 3rd, Paffenbarger RS Jr, Clark DG, Cooper KH, Gibbons LW.
Institute for Aerobics Research, Dallas, Tex 75230.
We studied physical fitness and risk of all-cause and cause-specific mortality in 10,224 men and 3120 women who were given a preventive medical examination. Physical fitness was measured by a maximal treadmill exercise test. Average follow-up was slightly more than 8 years, for a total of 110,482 person-years of observation. There were 240 deaths in men and 43 deaths in women. Age-adjusted all-cause mortality rates declined across physical fitness quintiles from 64.0 per 10,000 person-years in the least-fit men to 18.6 per 10,000 person-years in the most-fit men (slope, -4.5). Corresponding values for women were 39.5 per 10,000 person-years to 8.5 per 10,000 person-years (slope, -5.5). These trends remained after statistical adjustment for age, smoking habit, cholesterol level, systolic blood pressure, fasting blood glucose level, parental history of coronary heart disease, and follow-up interval. Lower mortality rates in higher fitness categories also were seen for cardiovascular disease and cancer of combined sites. Attributable risk estimates for all-cause mortality indicated that low physical fitness was an important risk factor in both men and women. Higher levels of physical fitness appear to delay all-cause mortality primarily due to lowered rates of cardiovascular disease and cancer.
Check out my New Year, New You Specials at www.mirabaiholland.com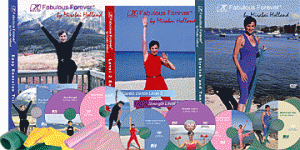 GET 20% OFF ALL VIDEOS, EQUIPMENT & T-SHIRTS PUT IN LASTMIN AT CHECKOUT. GOOD UNTIL JANUARY 31, 2014

Weight management is learning to control portion size, eating a balanced diet, getting in touch with your hunger and exercising on a regular basis.
Winter into Fall is when many of us have a problem with weight management.
Exercise has always helped to burn calories, lose body fat and keep muscle tone, but exercise alone will not keep your weight in check. Eating only when you are truly hungry can help you stay on track. Many of us engage in emotional eating: we eat when bored, depressed angry or even happy. To curb this tendency we must reckon with our inner selves. This can be getting on a scale, putting on a pair of pants that used to fit, and writing down what we are putting into our mouths.
For me, weight management is a constant struggle but it is one I embrace and so can you. Remember, the real reason for food is to keep us alive and well.
Weight Management Techniques
Choosing healthful foods is integral to feeling good and possibly preventing diabetes, cancer and heart disease and numerous other health problems. Between fast food and vending machines, it's often a challenge to eat basic foods that are not prepared or processed with too much salt, sugar and preservatives. Yet a wealth of fresh vegetables, fruits, dried beans, whole grains and nuts are available if you just know what to look for and make time to prepare nutritious meals.
As we age, our immune systems become more vulnerable – especially if we are recovering from illness. The food and agriculture industries are allowed by the FDA to use a multitude of pesticides, antibiotics, hormones and even insect-based dyes to produce as much food as cheaply, and therefore profitably, as possible.
The movement toward organic foods and support for local farming in the U.S. has grown as more people become aware and concerned about the untested and unlabeled additives in our food supply. Although organic foods are often more expensive, the cost can be balanced by avoiding non-nutritious prepared foods – such as snack items, candy, sugary sodas and frozen meals – while choosing fresh produce, dried beans, whole grains and a limited amount of low fat dairy and lean meat and poultry.
Here is an important meal tip; eat a healthy breakfast. Why? Because it will give you energy to last through the morning so that you are not ravenous and prone to overeating at lunch. For the longest-lasting energy, balance three types of food in your breakfast: A serving of whole grains (a piece of whole wheat toast, a half-cup of oatmeal or a serving of whole-grain cereal per size listed on the package); two servings of fruits (which can include a glass of 100 percent juice) and a bit of low fat protein – such as yogurt, an egg, reduced-fat cheese, or skim milk on whole grain cereal. In calories and nutrition, it will beat a sugary, fatty pastry any day. Studies show that women who eat a healthy breakfast each day have an easier time maintaining a healthy weight.
Informative food-related web sites are:
Center for Science in the Public Interest (www.cspinet.org)
American Institute for Cancer Research (www.aicr.org)
USDA Food and Drug Administration (www.nutrition.gov)
Organic Consumers Association (www.organicconsumers.org)
Check out my New Year, New You Specials at www.mirabaiholland.com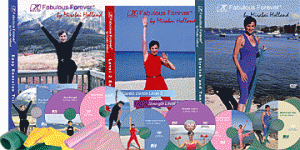 GET 20% OFF ALL VIDEOS, EQUIPMENT & T-SHIRTS PUT IN LASTMIN AT CHECKOUT. GOOD UNTIL JANUARY 31, 2014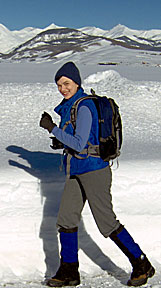 It's the middle of January and I'll bet most of us have either not started or already abandoned our New Year
resolutions. New Year resolutions can seem to be hard to keep. Maybe it's because we ask too much of ourselves.
Take New Year Resolutions that focuses on getting fit resolutions instance. Ever start an exercise program in the New Year, maybe this year, only to quit after a couple of weeks?
Me too! Why is exercise so hard to stick with?
I've been teaching exercise for 30 years and the reason I've heard most often from my students is, it's too hard. You want to do it. You know fitness equals longevity.
You know you should do it. You know you have to do it, but you hate it. It's not fun. You push yourself for a couple of weeks and then you can't do it any more, so you quit. You've tried this a bunch of times over the years and quit every time. Sound familiar? Why do so many of us get stuck in that cycle of fitness failure, and how can we break that cycle?
I've given this a lot of thought over the years, and I've developed a structure that works for most of my clients. I'm happy to share it with you.
New Year Resolutions Bullet Points
· Exercise shouldn't feel like getting your teeth drilled! Don't do anything you hate because you think you should. I think that's an express ticket to Quitsville. Exercise should be a pleasure, not a chore. If it feels good today, you'll want to get up and do it again tomorrow. Embrace the movement experience. Get up and do a couple of minutes of limbering and stretching or take a short easy walk.
Here are a couple of videos to help get you started.

Be conscious of how good it feels while you're moving and how nice it feels afterwards. Find a time in the day when you can do it daily. I like mornings, but any time that works is fine.
– Recognize where you are now and adjust your immediate expectations accordingly. Ease in to exercise. Remember that you quit last time because you pushed it and it was no fun. You'll need to craft a program for yourself that starts you where you are and builds you up to where you want to go in easily doable steps. Set readily attainable very short-term goals like "I'm going to move three days this week for five minutes." At the end of the week you can look back and say: " I just went from not exercising to exercising three times a week."
– Trust the process. It doesn't matter if you exercise for five minutes each day. The week before last you did nothing. Continue to set these easily attainable short-term goals forever. Find activities you like. Keep it pleasant and you'll want more. Leave your body wanting more every time you exercise.
– Progress at your own pace. You're on nobody's timetable but your own. Don't give in to peer pressure, however subtle, and forget those TV ads for instant success. My rule of thumb for progress is this: add a little more only when it gets too easy, not because it's been a week and you feel like it's time to do more.
– Be patient. That sounds pretty darn counter intuitive I know. I think today's society wants instant gratification and immediate success. Sorry, not going to happen if you're looking at success as immediately achieving your ultimate goal. That's where adjusting your immediate expectations comes in. You probably won't be able to run a marathon right away. And, those high-intensity, total immersion, 12-weeks-to-a-Greek-body-if-you-don't-die-trying programs probably won't work for you either. Not yet.
That's the plan. It's a simple plan. It takes longer to get there, but it's a pleasant journey, not a grunt. Most importantly, it's sustainable for a lifetime. So hop on the slow train and take it as far as you want. I think it might be your ticket to Successville.
Follow Mirabai Holland on 
Check out my New Year, New You Specials at www.mirabaiholland.com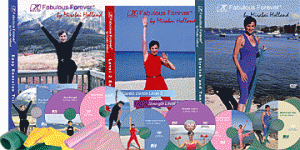 GET 20% OFF ALL VIDEOS, EQUIPMENT & T-SHIRTS PUT IN LASTMIN AT CHECKOUT. GOOD UNTIL JANUARY 31, 2014