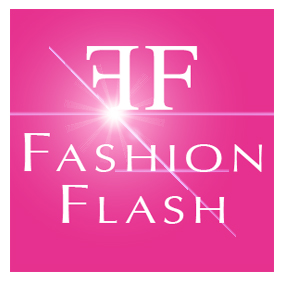 It's Fashion Flash Monday! I'm Mirabai Holland of Moving Free with Mirabai, your host this week. Our team of Fashion Flash Bloggers have a passion for Flashing the latest and greatest in 40+ Fashion, Beauty, Health, Inside Info and SHOPPING. All for your immediate consumption! You're invited to the party right here, right now.
Don't forget to share your thoughts.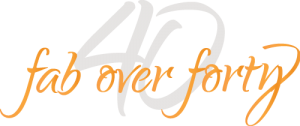 With makeup collections coming out all the time there are some that are more suited to women over 40. Fab Over Forty feels this Tom Ford Fall Collection is one women over 40 can easily wear any time of the year.
.

As we age our skin loses elasticity. Prime Beauty has discovered Reviva Labs High Potency Elastin Serum to help prevent those dreaded jowls!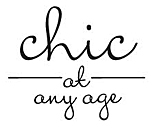 Hints and tips on make-up for special occasions from a renowned make-up artist.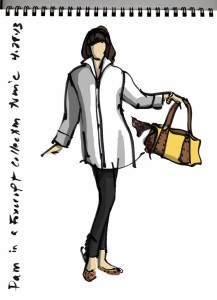 Fashion blogger, Pamela Lutrell, reminds us about the importance inspiration plays in stepping up our personal style!  Let's see how she gained inspiration for her fall wardrobe last year.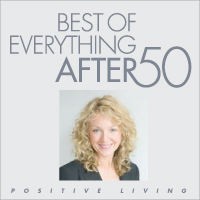 Positive Living Advocate Barbara Hannah Grufferman wants women to have a more balanced life . . . starting with this simple exercise! 

If you looked in the mirror this morning and said to yourself "I need a face lift", Society Wellness shares how to get a healthy, holistic, non-surgical face lift.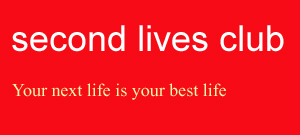 Joan Rivers reinvented herself and her look many times.  I'm certain she had more lives to live; her own cut short at 81!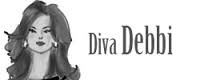 DivaDebbi's favorite Spring 2015 collection was designed by Joseph Altazurra. Is it nice that it coincided with the launch of the 48 piece Altazurra collection for Target?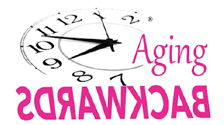 Fall marks the start of flu season – don't "fall" into the flu trap. Jackie Silver from AgingBackwards.com has tips to avoid the flu.

More and more brands are working with top designers to increase offerings for plus size women
Fashion Flash Fitness
As for me I'm enjoying the last few weeks of fall fitness outdoors; and I suggest you do the same.
But if you haven't been exercising in a while, and you know you have to do something, but you hate the thought of it, I've got the solution. Ease-in! Getting fit shouldn't feel like getting your teeth drilled.
It should be pleasant today so you'll come back and do it again tomorrow.
My

 Ease-in DVD gives you a chance to Ease-in to the best shape of your life starting with just 5 minutes a day. And get 15% off by using this CODE: AUTUMNFAB at Checkout! BTW and it will work on all of my other videos too! Come and visit me at www.mirabaiholland.com
Fitness=Longevity. We all know that. But a *scary obesity study proves we're ignoring the wakeup call. Why will there be a 33 % increase in obesity and a 130% in severe obesity in the next 20 years?
There's an atmosphere of over indulgence created by the people who want to sell us stuff. More is better. Bigger is a sign of your success. It's UPSCALE and we're taking it quite literally. Hey I like stuff, but it's gone too far. And it's gotten uncomfortable.
Between the human cost in quality of life and the astronomical predictions for health care costs, a realistic approach to sustainable wellness has to be the next trend.
It's like global warming. If we don't do something about it, we're done for.
The Institute of Medicine recognizes this cultural trend and has come up with some pretty stiff recommendations for government, corporations and individuals. They want to establish guidelines for healthy meals in schools, restaurants and public events. They want corporations to start marketing healthier food to children, and they want us all to exercise daily.
Exercise more, sure. Eat healthier, a no brainer but to actually find the sustainable way to keep doing it and then to instill the people you love around you to do it too goes much deeper.
Here are a couple of things you can start with. Fresh produce, organic if you can afford it. It can get pricey. Read labels. I remember going to the grocery store with my mom a few years before she died. She thought of herself as a gourmet but in the store,
I realized she never read labels. She ate stuff that had high sugar, fat and preservatives in it. I said "Hey Ma, take a look at this tomato sauce you just put in your cart"; it's got a lot of sugar in it. Empty calories for what? Haven't you noticed that when you eat stuff with sugar you just want more and more of it. Break the chain of craving. To her credit, she listened and changed about half the things she was eating. Better late than never!
Then there's exercise.If you are going to exercise be active in a way that brings some joy into your life.
Find a few physical activities that you can do consistently. Just mix it up, walk with a friend and gossip, play a game, dance to music you like, and keep on doing it for the rest of your life.
*http://www.ajpmonline.org/webfiles/images/journals/amepre/AMEPRE_33853-stamped2.pdf
For more info on at home exercise programs for women please visit www.mirabaiholland.com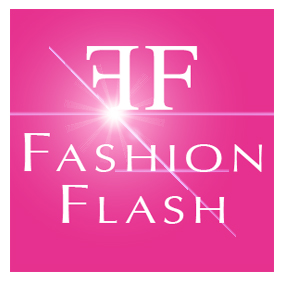 It's Fashion Flash Monday! This week's host, Josephine started her blog ChicAtAnyAge to remind us all that beauty, fashion, and fabulous style have no expiration date.
The rest of us Fashion Flash Bloggers agree. Every week we bring you the last word in 40+ Fashion, Beauty, Health & Fitness and of course Retail Therapy.
Click in to check it out!