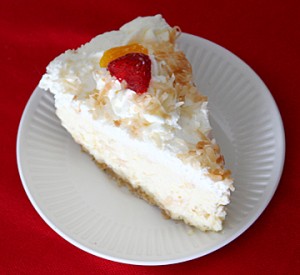 Can you really enjoy holiday treats without weight gain?
Well, when we think of the holidays the first thing that comes to mind is fear of weight gain. That's because we always have a few treats up our sleeves. And we do gain weight.
But, preventing this phenomenon is not as hard as you think. You don't have to starve, deny yourself favorite holiday dishes or do heavy-duty compensation workouts.
Enjoy Holiday Treats Without Weight Gain: Some Pointers
If you are the one cooking, you are more in control of what is going to be placed on the table.
So you can choose equally delicious lighter recipes. But, if you are visiting friends and family all bets are off and your radar needs to be on. It's all about portion control.
Don't wait till the second piece of pie gets offered. Pre-planning is key. In some cases you'll know from past experience what the menu will be. Even if you don't, assume there will be a barrage of excess temptations. Excess is the operative word. Enjoy but not to excess.
Whether you count calories, points, or eyeball your portions, eat half of what you think you should eat. If you are not sure of a particular food or treat, pass on it, or just take a bite to see if it is worth the calories. If you find yourself hungry after all of this, you can eat a little more or maybe you've actually saved room for that dessert.
You can visit, enjoy the company, make merry and have a smug sense of self-assurance that this whole season will pass without you gaining even a pound. Who knows, you might lose weight.
That brings me to your insurance policy. If you don't exercise regularly this is definitely the time to start and get a jump on your New Year, New You. If you do, make time for it. You don't have to do extra but don't make the excuse you're too busy at this time of year.
Cardio exercise is great calorie burner, and we all know that a half hour of moderate aerobic exercise a day can reduce one's chance of heart attack by a whopping 50%.
See how I snuck in my pitch for exercise? I am not suggesting anything that I don't do myself. It works for me and I bet it will work for you.
Give it a try and let me know what you think. And let me know if you were able to enjoy holiday treats without gaining weight.
Happy Holidays!
Of course staying on your exercise routine can always help thru the holidays. If you need a little help please feel free to use this coupon code FABNOW and save on any of my exercise videos at www.mirabaiholland.com

Save 20% on Mirabai Holland EXERCISE DVDs


I'd like to offer you a 20% discount on any of MY DVDs and products.. FABNOW is the coupon code at checkout! Enjoy the intelligent way to get and stay in shape! Check out www.mirabaiholland.comYours In Health,
MirabaiOffer Good Until December 31, 2015
Holiday Gift Certificates from Mirabai Holland.com
CLICK HERE TO GIVE A Gift of Fitness THAT GIVES FOREVER. Your Gift Certificate is sent by email IT NEVER EXPIRES!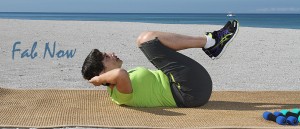 Follow Mirabai Holland: 
www.youtube.com/movingfreedvds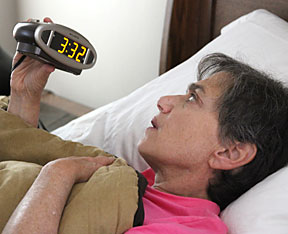 Chronic stress. It's everywhere. If you live and work on this planet it's almost impossible to avoid.
Feeling stressed? Me too!
Today I'm writing about how to get rid of chronic stress and suggest some easy ways to get that burden off your back.
To get us in the mood, let's start with a short, guided meditation and stretch video to help reduce chronic stress. Try it with me and see for yourself. You can do this at home or at your desk at work. (I use my ear buds at work.)

Now that you're a believer, lets have a look at
chronic stress
and how to get rid of it. (By the way, as you get better at becoming relaxed, you can keep your eyes open while watching the waves on the video.)
Stress has been around since the beginning of time. It started as the fight-or-flight response when early humans confronted a life-threatening situation. In that situation, stress hormones, adrenaline and cortisol, are produced. Your blood vessels constrict, blood pressure goes up, pupils dilate, heart rate quickens, and breathing becomes more rapid. The body is preparing itself to do battle or run. This response is essential in times of acute danger. But problems at work, crying kids, traffic, you name it can trigger the same response.
Given the pressures of daily life, chronic stress itself has become a life-threatening situation. It can cause a host of health problems including headaches, gastrointestinal issues, insomnia, trouble concentrating, anxiety, depression, increased body weight, high blood pressure and heart disease.
We can't eliminate the stress. But we can relieve the fight-or-flight response that sends our bodies into danger mode. And we can cultivate a relaxation response over time that will reduce our physiological stress reaction.
So what do we do about chronic stress? How do we get rid of it?
How? Relax. That's what my first yoga teacher used to say when I was all bent up in the pretzel pose with a grimace on my face. And, like that meditation you just did, it actually worked. Once I was able to relax, I was stress-free even in the pretzel pose.
Seriously, daily conscious relaxation exercises can make real difference in the way your body responds to stress. Dr Herbert Benson coined the phrase "relaxation response" in his book by the same name in 1975.
Since then he and others have conducted numerous studies, including a recent one at the Benson-Henry Institute for Mind/Body Medicine, that have detailed the body's intricate positive response to conscious relaxation exercises. In a nutshell, the relaxation response has the opposite effect of fight-or-flight. It engages the parasympathetic nervous system to counteract the effects of stress. You experience a feeling of deep relaxation and well being. And if you practice relaxation regularly you'll feel better and help yourself avoid those stress related health issues. That's how we get rid of chronic stress.
Meditation is just one of an almost infinite number of ways to consciously relax. Virtually anything that takes your attention away from your daily grind and makes you concentrate on just one thing can work. Doing the dishes, aerobic exercise, yoga, stretching, golf, playing a musical instrument, casting a fishing rod, playing with a cat, almost anything can work if you pay attention to only that and clear your mind. I'm partial to exercise because I get the benefits of a workout as well as the relaxation. It's my mantra. It's what I do to get rid of chronic stress.
Dr. Benson suggests you practice some form of conscious relaxation for 10 to 20 minutes every day to get rid of chronic stress in the long-term.
But what if you're pressed for time? (Pressed rhymes with stressed.)
Reduce Chronic Stress with this little exercise.
Sometimes you only need a few seconds and you feel a lot better.
Sit down and close your eyes. (If you're on the street, duck into a doorway, stand and keep your eyes open and one hand on your purse.)
Let your muscles relax. Concentrate on your breathing.
Breathe in and hold your breath for one second, count one one hundred thousand, and breathe out.
Breathe in again a little deeper and hold for two seconds — one one hundred thousand, two one hundred thousand — breathe out.
Breathe in deeper and hold for three, then four, then five seconds.
When you get to around three seconds of breath holding, your stress level should start to drop and your mind should start to clear itself of thoughts.
After five, you should feel pretty good. This works well for me particularly in moments of acute stress.
That one worked too didn't it. I hope concentrating on reading this helped you reduce your stress and I hope you'll make conscious relaxation a part of your life.
It's a lifestyle change that's easy to make because it feels so good when you do it.
Holiday Gift Certificates from Mirabai Holland.com
CLICK HERE TO GIVE A Gift of Fitness THAT GIVES FOREVER. Your Gift Certificate is sent by email IT NEVER EXPIRES!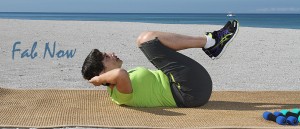 GET STRONG, LIVE LONG! SHOP NOW GET 20% OFF ALL MIRABAI'S PRODUCTS PUT CODE: FABNOW CLICK HERE
Follow Mirabai Holland: 
www.youtube.com/movingfreedvds
And for more info visit http://www.mirabaiholland.com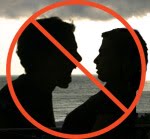 Are you experiencing personal training abuse? A friend was describing her personal training sessions to me and said," there's a fine line between coaching and abuse".
The whole idea is to find someone who you like, and who likes you to be your teacher and motivator.
Your trainer should teach you to exercise safely and effectively. She/he can motivate you to love exercise by making it fun.
And if you love exercise, you can get and stay fit for a lifetime.
Personal Training Certs
Certification by a national certifying organization and experience are also key. Make sure your trainer is certified and has several years of experience. Meet the person, and make sure you click. If you're not sure, keep looking.
Don't be shy about asking to see her/his personal training certification. Ask for client references too, (and call them).
Here are some of the top certifying bodies in the USA:
American College of Sports Medicine (ACSM)
National Strength & Conditioning Association (NSCA)
National Academy of Sports Medicine (NASM)
American Council on Exercise (ACE)
Aerobics & Fitness Association of America (AFAA)
If you are living in another country check out the top Personal Training certs in your area
and make sure your trainer is certified by one of them.
Finding the right trainer can be a daunting task but when it's right, its music.
By the way, this training partnership is a two way street. No trainer wants to be treated like a servant or even an employee. Treat your trainer as you'd like to be treated and you may make a lifelong friend.
Get 20% off all Mirabai Holland Exercise Videos, Equipment & T-shirts. Put in FABHOLIDAY at Checkout. Good until December 31, 2014.
Holiday Gift Certificates from Mirabai Holland.com
A Gift of Fitness Gives Forever. Your Gift Certificate is sent by email IT NEVER EXPIRES!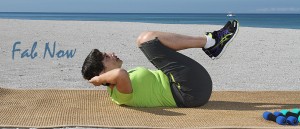 GET STRONG, LIVE LONG! SHOP NOW GET 20% OFF ALL MIRABAI'S PRODUCTS PUT CODE: FABHOLIDAY CLICK HERE
Follow Mirabai Holland: 
www.youtube.com/movingfreedvds
And for more info visit http://www.mirabaiholland.com
For more information on exercise and exercise videos for Women Over 40 please visit MirabaiHolland