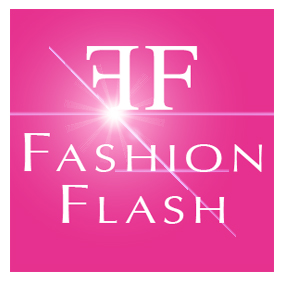 This week's Fashion Flash host is the No Nonsense Beauty Blog by Deb Chase. We all want to look and feel beautiful. But there's more beauty nonsense flying around than there is polin in  the air. Deb cuts through the beauty blah blah and offers you real solutions to real beauty issues.
The rest of us Fashion Flash bloggers are no slouches either. We've got the real deal in 40 + Fashion, Beauty, Health & Fitness, and Real Deals for the Personal Shopper in all of us.
Menopause and Weight Gain: What You Can Do About It 
A study from the Mayo Clinic has revealed that menopause and weight gain are linked because proteins that store fat do it better when estrogen is lost after menopause.  They also cause fat to be burned by the body more slowly so weight gain after menopause is hard to fight. Something else happens too.  A study in the Journal of Obesity points out that post menopausal women gain about 12 pounds following menopause. And even women that don't see weight gain after menopause experience a shift in body shape that expands their waistline.
That's because lower estrogen levels cause fat to shift from hips and thighs to the belly. Belly fat has been linked to higher incidence of heart disease. So menopause and weight gain is a serious health issue, not just a cosmetic one.
The only way to get rid of that belly fat is to lose weight everywhere and sculpt your body with exercise. Let's talk calories. 1lb of weight equals 3500 calories. So to lose 1lb a week exercise 200 calories off with about a half hour of moderate cardio a day and eat 300 calories less every day. That 500 hundred multiple by 7 days will get you on the track to lose one pound per week. What can make this process easier is combine cardio with strength exercises. Try this anti menopause and weight gain routine. Monday, Wednesday, and Friday do 30-60 minutes of moderate cardio exercises like brisk walking, swimming, biking jogging, or dance exercise videos.

Save 15% on Mirabai Holland EXERCISE DVDs


I'd like to offer you a 15% discount on any of MY DVDs. FAB FALL is the coupon code at checkout!Enjoy the intelligent way to get and stay in shape! Check out www.fabulousforever.com

Yours In Health,
Mirabai

Offer Good Until December 1, 2014



Save 15% on Mirabai Holland EXERCISE DVDs





I'd like to offer you a 15% discount on any of MY

DVDs.

FAB FALL is the coupon code at checkout!

Enjoy the intelligent way to get and stay in shape! Check out www.fabulousforever.com

Yours In Health,
Mirabai

Offer Good Until December 1, 2014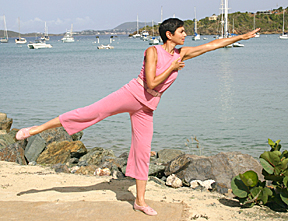 Chronic stress. It's everywhere. If you live and work on this planet it's almost impossible to avoid.
Feeling stressed? Me too!
Today I'm writing about how to get rid of chronic stress and suggest some easy ways to get that burden off your back.
To get us in the mood, let's start with a short, guided meditation and stretch video to help reduce chronic stress. Try it with me and see for yourself. You can do this at home or at your desk at work. (I use my ear buds at work.)

Now that you're a believer, lets have a look at
chronic stress
and how to get rid of it. (By the way, as you get better at becoming relaxed, you can keep your eyes open while watching the waves on the video.)
Stress has been around since the beginning of time. It started as the fight-or-flight response when early humans confronted a life-threatening situation. In that situation, stress hormones, adrenaline and cortisol, are produced. Your blood vessels constrict, blood pressure goes up, pupils dilate, heart rate quickens, and breathing becomes more rapid. The body is preparing itself to do battle or run. This response is essential in times of acute danger. But problems at work, crying kids, traffic, you name it can trigger the same response.
Given the pressures of daily life, chronic stress itself has become a life-threatening situation. It can cause a host of health problems including headaches, gastrointestinal issues, insomnia, trouble concentrating, anxiety, depression, increased body weight, high blood pressure and heart disease.
We can't eliminate the stress. But we can relieve the fight-or-flight response that sends our bodies into danger mode. And we can cultivate a relaxation response over time that will reduce our physiological stress reaction.
So what do we do about chronic stress? How do we get rid of it?
How? Relax. That's what my first yoga teacher used to say when I was all bent up in the pretzel pose with a grimace on my face. And, like that meditation you just did, it actually worked. Once I was able to relax, I was stress-free even in the pretzel pose.
Seriously, daily conscious relaxation exercises can make real difference in the way your body responds to stress. Dr Herbert Benson coined the phrase "relaxation response" in his book by the same name in 1975.
Since then he and others have conducted numerous studies, including a recent one at the Benson-Henry Institute for Mind/Body Medicine, that have detailed the body's intricate positive response to conscious relaxation exercises. In a nutshell, the relaxation response has the opposite effect of fight-or-flight. It engages the parasympathetic nervous system to counteract the effects of stress. You experience a feeling of deep relaxation and well being. And if you practice relaxation regularly you'll feel better and help yourself avoid those stress related health issues. That's how we get rid of chronic stress.
Meditation is just one of an almost infinite number of ways to consciously relax. Virtually anything that takes your attention away from your daily grind and makes you concentrate on just one thing can work. Doing the dishes, aerobic exercise, yoga, stretching, golf, playing a musical instrument, casting a fishing rod, playing with a cat, almost anything can work if you pay attention to only that and clear your mind. I'm partial to exercise because I get the benefits of a workout as well as the relaxation. It's my mantra. It's what I do to get rid of chronic stress.
Dr. Benson suggests you practice some form of conscious relaxation for 10 to 20 minutes every day to get rid of chronic stress in the long-term.
But what if you're pressed for time? (Pressed rhymes with stressed.)
Reduce Chronic Stress with this little exercise.
Sometimes you only need a few seconds and you feel a lot better.
Sit down and close your eyes. (If you're on the street, duck into a doorway, stand and keep your eyes open and one hand on your purse.)
Let your muscles relax. Concentrate on your breathing.
Breathe in and hold your breath for one second, count one one hundred thousand, and breathe out.
Breathe in again a little deeper and hold for two seconds — one one hundred thousand, two one hundred thousand — breathe out.
Breathe in deeper and hold for three, then four, then five seconds.
When you get to around three seconds of breath holding, your stress level should start to drop and your mind should start to clear itself of thoughts.
After five, you should feel pretty good. This works well for me particularly in moments of acute stress.
That one worked too didn't it. I hope concentrating on reading this helped you reduce your stress and I hope you'll make conscious relaxation a part of your life.
It's a lifestyle change that's easy to make because it feels so good when you do it.