FASHION FLASH EARLY SPRING EDITION!  I am Mirabai Holland, from Moving Free With Mirabai and am proud to host our NEW  Fashion Flash Blog for Women over 40.
During these times we know that staying apart is what keeps us together.
From all of us at Fashion Flash we wish you to stay Healthy and Safe.

Angie at Your True Self Blog has found that vitamins and herbs keep her healthy.  During this period of vulnerability, she answers the question:  "What Supplements Can Help With Immunity and Stress?"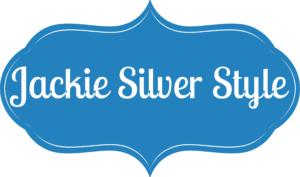 Jackie from Jackie Silver Style created a series of paintings to encourage people to wash their hands, stay safe, practice social distancing and unite against the novel coronavirus.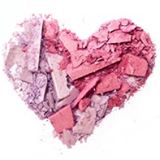 Self care is the name of the game in these scary times. Beauty Info Zone has a praise for Honey for Healing that will help you take care of yourself often.

The March Boxycharm box may not have lived up to the last one, but Prime Beauty found plenty to love.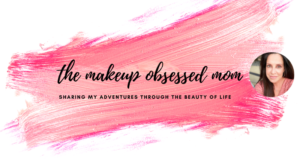 Stacie's been happy to pass the time while playing with some new beauty products that came in her BoxyLuxe beauty subscription box. Take a look at everything that she received over on the Makeup Obsessed Mom Blog. It was one of her favorite boxes to date.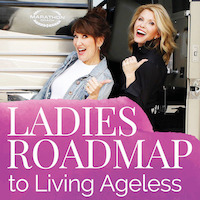 Yikes, Coronavirus is causing havoc,  but we should not be afraid to talk about money with our partners! You will get all the tips on this episode on the
Ladies Roadmap Podcast!

Here's a digital medical app that will help you if you have a health concern while social distancing?
One of the hardest hurdles at the moment is figuring out how to avoid weight gain when working from home. Most of us are holed up indoors which can make sticking to a good nutrition program extra difficult. Phyllis Lerner from followPhyllis will show you how, with a little thought and some extra planning, you can avoid weight gain during this stressful time.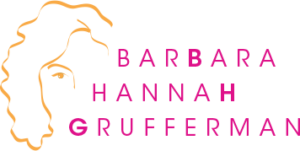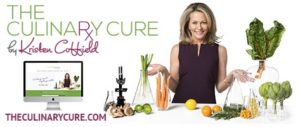 Wondering what you should be cooking during the quarantine? Nutrient dense vegetables that have staying power in your refrigerator or a cool spot, help us stay healthy.
Beets are a double nutrient powerhouse. You can eat both the root and the greens to boost your health and support a healthy gut.
Learn Kristen's simple technique for perfect roast beets. And get The Culinary Cure recipe for an easy and delicious beet salad.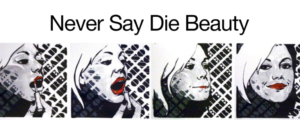 Are you a fan of vitamin C to brighten and even your skin tone? Never Say Die Beauty has been trying out Derma E's Vitamin C collection starting with the Vitamin C Turmeric and Ancient Rice Cleansing Paste and Concentrated Serum.See if they impress!
In these times of Gym Closures and Social Distancing, it can be pretty tough to get and stay fit. Exercise is as important as ever, maybe more important
But you need to Exercise Smart
24/7 online access on your Computer, Tablet, Smart Phone or TV, to the Workouts you need. Exercise when it's convenient for YOU
Full year membership to this Online Workout Club just $49.50 (50% off regular price)
21 videos including NEW Ballet Barre Workout With Chair.
Regular Price: $99 a year.
Click to Get 50% Off. Use Discount Code: Fab at Checkout.
For more health and fitness information and at home exercise programs please visit www.mirabaiholland.com
EASE IN, BECOME MOBILE, GET STRONG, LIVE LONG!  Healthy Life
Follow Mirabai Holland, Certified Health Coach & Certified Exercise Physiologist
Just completed this digital painting; let me know what you think.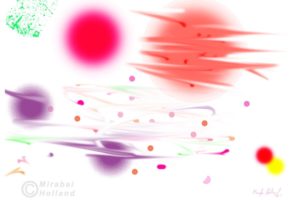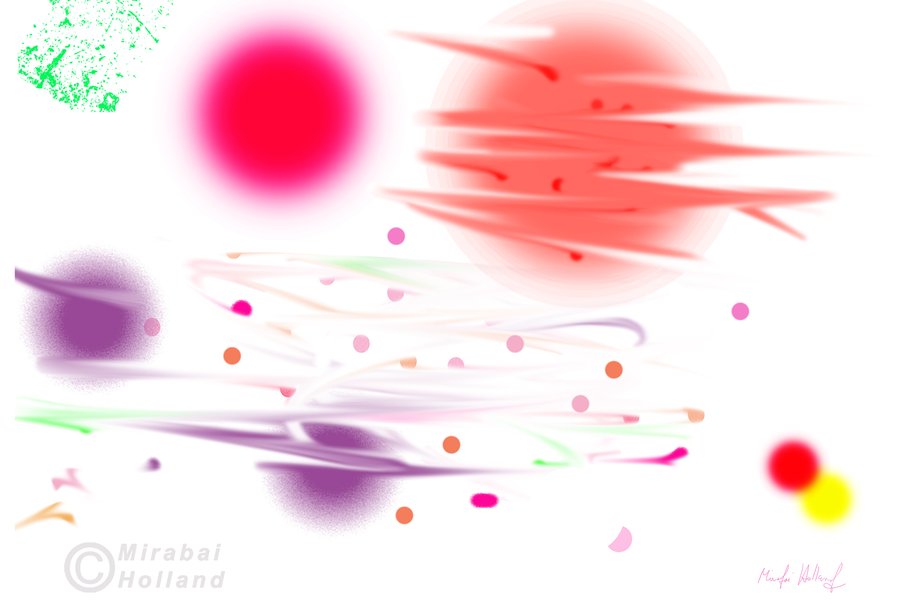 PLANET RUSH
Just like people planets have their challenges and obstacles.
The world on earth connects with the rest of the universe.
We share our energy and life force as do the stars, suns, moons.
and collectively we can share our glory not our fear to overcome. ©MH Visit http://www.mirabaihollandart.com