Asthma is a chronic disease of the airways. Bronchial passages become inflamed and narrowed in response to triggers like cold air, exercise, smoke, pet dander, dust mites and stress. Breathing becomes labored and difficult and in extreme cases, asthma attacks can be fatal. Asthma affects about 25 million people in the US according to the National Institutes of health, and 300 million worldwide.
Check out this video on Exercising With Asthma!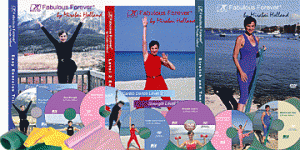 GET STRONG, LIVE LONG! SHOP  CLICK HERE
FREE SHIPPING TOO!
Follow Mirabai Holland: Certified Health Coach & Certified Exercise Physiologist:
For Health Info for Women 40 plus