TOTAL MEMBERSHIP: ALL ACCESS
The price for membership is $0.00 now and then $99.00 every 12 Months after your 7 day trial.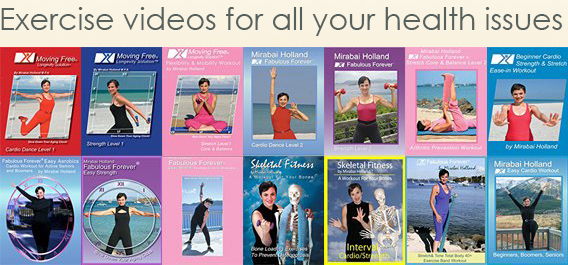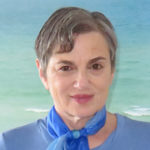 Mirabai's workouts are QVC and Amazon Customer Top Rated!
When You get to be 50, 60, or 70+, You've got HEALTH ISSUES to deal with. Exercise is as important as ever, maybe more important, but you need to exercise smart. Do just the RIGHT AMOUNT of the RIGHT EXERCISE  and you help yourself a lot. Do it wrong and you can end up hurting more than you help.
I've spent my 30-year career designing exercise programs for health issues. So, I'm excited to tell you about my new online exercise club. We have 37 videos and more are coming! It's full of workout videos designed to make it easy to exercise in a small space at home. I give you a variety of Living Room Workouts ranging from Total Beginner to Advanced that address all your health issues. You get 24/7 access on your Computer, Tablet , Smart Phone & Smart TV so you can Ease In to the Best Shape of Your Life.
EASE-IN For Beginners
The price for membership is $59.95 every 6 Months.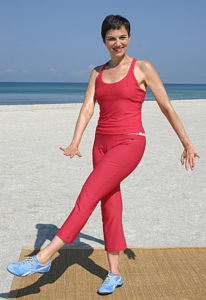 If you're a Beginner or you need to start over, Ease-in. You get 6 starter workouts: 5 min, 10 min, 15 min.20 min, 25 min, and 30 min. Start with just 5 minutes. When it feels too easy, click on 10, then 15 and soon until you're comfortable doing 30 minutes. At that point you're at level 1 where most of the health benefits of exercise kick in. Plus you get 3 full length exercise videos addressing in-depth the three major components of fitness: Cardio, Strength and Flexibility. Plus quick workouts to strengthen specific body parts. 19 videos in all. View on computer, and mobile devices. (renews every 6 months until you cancel)